From the very first year of our Roots Conference five years ago, we have been committed to exploring, celebrating and understanding the rich and complex culinary traditions of Native Americans.
For most of our Roots conferences we have hosted a panel committed to exploring Native American cuisine and history in all of its varied and colorful dimensions and we have been inspired by the myriad ways the chefs who have presented at Roots are revitalizing our nation's indigenous food ways.
Overcoming Challenges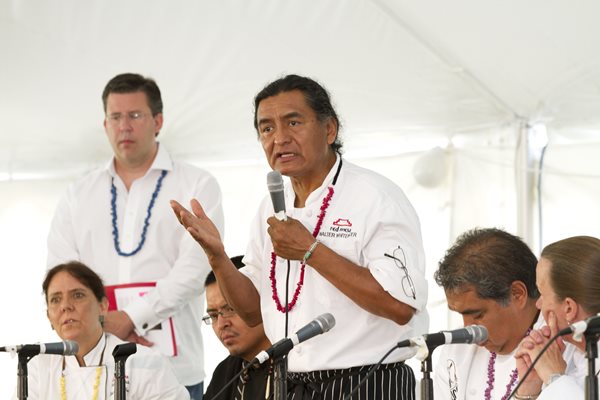 When we first started working with Native American chefs at the inception of our first Roots conference there was a major learning curve that needed to happen in our culinary industry to bridge the gap between what was happening in Native communities and in the restaurant kitchens of Native chefs and what we understood about these customs and traditions.



One of the reasons for the marginalization of Native American cuisine in our country is because the history of Native communities has been fraught with adversity, persecution and oppression. Even within Native communities themselves, the disenfranchisement of their people, the forced relocations of their citizens and the suppression of their cooking, hunting, foraging and farming traditions has led to a fracturing of their history and a muddling of their customs.
Revitalization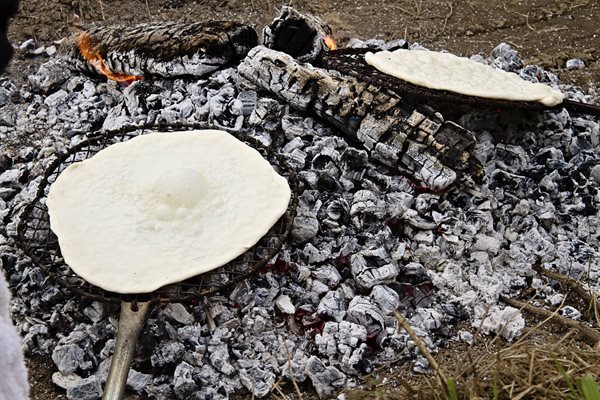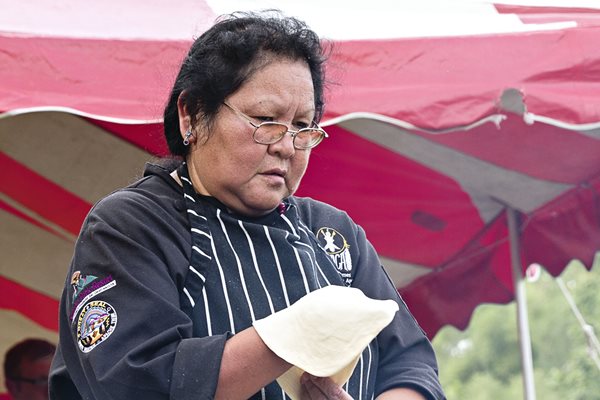 In the few short years since we hosted our first panel devoted to a conversation about Native American culinary traditions and featured a lunch prepared on the riverbank hosted by an extraordinary team of Native chefs, we have been encouraged by the attention that is being paid to indigenous culinary traditions throughout our country.



But much more importantly, we are inspired to see that so many of the Native chefs we have been fortunate enough to work with over the years are succeeding at fortifying their communities through education, outreach and initiatives such as seed saving circles, cooking lessons focused on Native cuisine, the opening of restaurants devoted to indigenous ingredients, recipes and cooking techniques, and a commitment to preserve indigenous recipes and culinary traditions through archival efforts taking place within Native communities throughout the nation.



It has been encouraging to see the strides so many of the Native American chefs we've hosted at Roots have taken to raise awareness and deepen our understanding of the cuisine of the indigenous people of America. It has been even more satisfying to witness the many ways in which they are empowering their own communities, instilling in Native people a renewed pride in their culinary traditions and igniting a movement that is committed to preserving, enriching and celebrating the remarkably rich and bountiful customs of Native people.
Sense of Place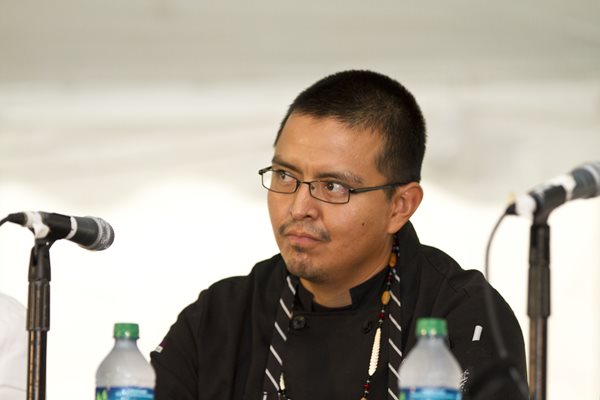 During our first year of Roots, Chef Nephi Craig, a White Mountain Apache chef who founded NACA (The Native American Culinary Association) and organizes the Indigenous Food Symposium at the Sonora Desert Museum in Arizona told us that he thought one of the reasons attention was being focused on Native cooking from non-Native chefs was because of the work of Nordic chefs who are committed to embracing the sense of place philosophy.



In their Manifesto For a New Nordic Kitchen penned by chefs from Nordic kitchens who are now iconic figures on the global culinary scene such as Rene Redzepi and Claus Meyer who recently opened Agern in New York's Grand Central Station, the Scandinavian chefs outlined a renewed commitment and focus on the ingredients and food traditions of their nations. It resulted in a nearly immediate sea change within the global food community.

The Manifesto's tenants reflect the way Native chefs have been cooking for centuries and we found it insightful to identify the parallels between these two cooking philosophies. We were so inspired by this idea that during our second year at Roots, we hosted a lunch featuring the dishes of Chef Craig as well as Sean Sherman of The Sioux Chef in Minnesota and the Icelandic Chef Gunnar Karl Gislason in order to illustrate through flavor, techniques and cooking styles the shared philosophy between these three chefs.
Ancestral Knowledge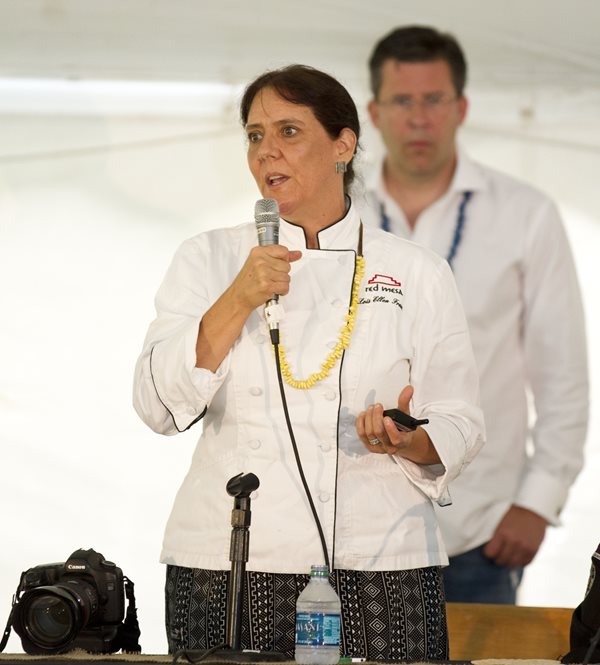 Since then, the curator of our Roots Conference, Jody Eddy, covered Chef Craig's work in Food & Wine Magazine and Chef Craig recently announced the opening of Café Gozhóó in Whitewater, Arizona. The fast-casual cafe and learning center will revolve around Apache foodways and will be committed to revitalizing ancestral knowledge and celebrating Apache ingredients and cooking traditions.

Another one of our Roots presenters, Chef Lois Ellen Frank of Red Mesa Cuisine in Santa Fe, the first author to win a James Beard Award for a cookbook exploring Native American cuisine wrote a fascinating article for The Washington Post about her experiences sharing Native customs and dishes with chefs and journalists in St. Petersburg, Russia.



In it, Chef Frank discusses the parallels between Russian and Native cuisine that she discovered during her visit. It's a must-read for anyone interested in indigenous cuisine no matter where it exists in the world.
The Sioux Chef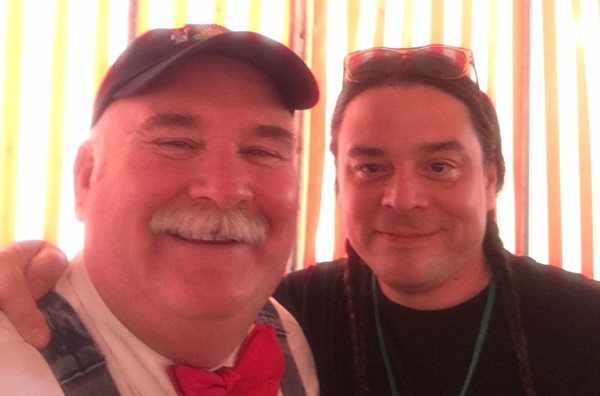 We've also been inspired by the work of Sean Sherman, a chef who has presented at Roots twice, each time encouraging our audience to broaden their understanding of Native cuisine and learn to appreciate its nuances and complicated and sometimes painful history.



Chef Sherman recently ran a Kickstarter campaign to fund the restaurant he is about to open in Minnesota called The Sioux Chef. It will be one of the nation's first restaurants devoted entirely to indigenous ingredients and cuisine and the Kickstarter quickly became the most supported restaurant campaigns in the company's history. The New York Times featured Chef Sherman in a recent article and we sense that his work, like the work of so many of the Native chefs we have been honored to collaborate with over the years at Roots has only just begun.

It has been heartening for us to see the success of so many of our Roots presenters and we are encouraged that their important mission to preserve, heal, celebrate and fortify the indigenous foodways of our country is more vital, dynamic and supported than it has ever been before.